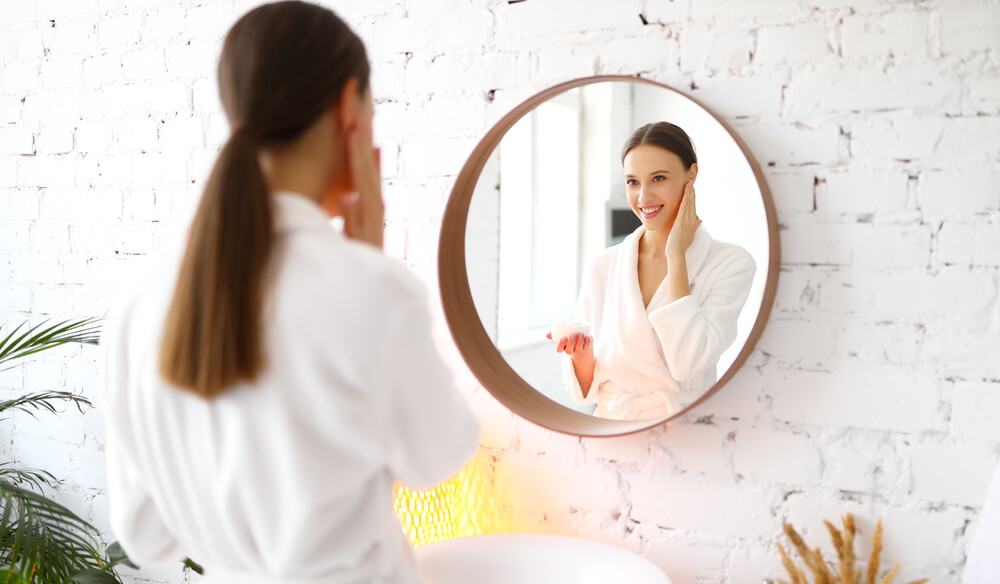 5 New Years Skin Resolutions All Women Should All Be Making
January 26, 2023
The New Year is here, and many women's resolutions revolve around looking and feeling better. From working out more often, making more time for self-care, and spending more time with their family or spouses. For many of us, one part of looking our best is taking better care of our skin, and there are countless resources to make our complexions glow brighter than ever. But some of that stuff is just fluff; others seem like they take too much time we don't have. If you're looking for easy new years skin resolutions that can make a true difference and are feasible to stick to, keep reading.
Book a Dermatologist Appointment
Women have a lot of regular appointments on their books, not just professional and personal. From routine doctor's appointments to dental and even nail appointments, we spend a lot of time and money on professionals to help us look and feel our best. If you don't already have a dermatologist, make this the year you book an appointment with one and get on the road to your healthiest skin. Dermatologists can help you identify your skin type, the products that work, and those that won't. They can also help with specific skin concerns like hyperpigmentation or concerning moles. Dermatologists should become another routine appointment you book every three to six months to stay healthy.
Collagen Serum
Collagen is an essential protein our bodies naturally produce. Collagen helps keep the elasticity of the skin as well as keep fine lines and wrinkles at bay. While there is nothing wrong with getting dermal fillers or Botox, why not stave off the need or the frequency you need them with the use of a collagen serum? Collagen serums have been shown to improve fine lines and wrinkles and boost your skin's youthful appearance with elasticity improvement. Collagen supplements can also be added to healthy smoothies and teas to boost collagen absorption in the body.
Regular Cleansing
Something simple that can make a world of difference in your skin's health and appearance is regular cleansing, but so many women don't even remove their makeup at the end of the day. In addition to always removing your makeup, cleanse your face twice daily with products that target your skin concerns. Skin cleansers aren't a one size fits all item, so working with an esthetician or your derm to determine what type of cleanser you need is a game-changer. Cleanse and tone and moisturize; that's all you need in your regular cleansing routine.

Persistence
They say it takes twenty-one days to create a habit, but if we're being honest, when it comes to taking care of our skin, it's easy to put our efforts on the back burner when we're tired, burnt out, or just overwhelmed with packed schedules. If you want this new year to be the year of your glow-up where your skin's health is concerned, persistence is key. Make sure you're taking the time to stay diligent with your skincare efforts, and you will see results. Many women spend a small fortune on products that promise many things and then feel the products didn't work but did you apply them as directed when directed?
Treat Yourself
As mentioned earlier, many people partake in skin procedures like injectable fillers and Botox. If you want the best skin this year, treat yourself to those procedures you've been thinking about getting! In addition to injectables, other pampering services like facials, microdermabrasion, and more can make a world of difference in your skin's appearance. While you may scoff at the price tag for these procedures, we budget for the things that are a priority to us. Make yourself and your self-confidence a priority this year by treating and pampering yourself when you can.
Taking care of our skin is something we all set out with the best intentions but only sometimes follow through. By adding the ways mentioned earlier to boost your skin's health and sticking with the, you will see results. You deserve to look and feel your best, and your skin health significantly impacts your confidence and self-esteem. Here's to you; you're worth it!