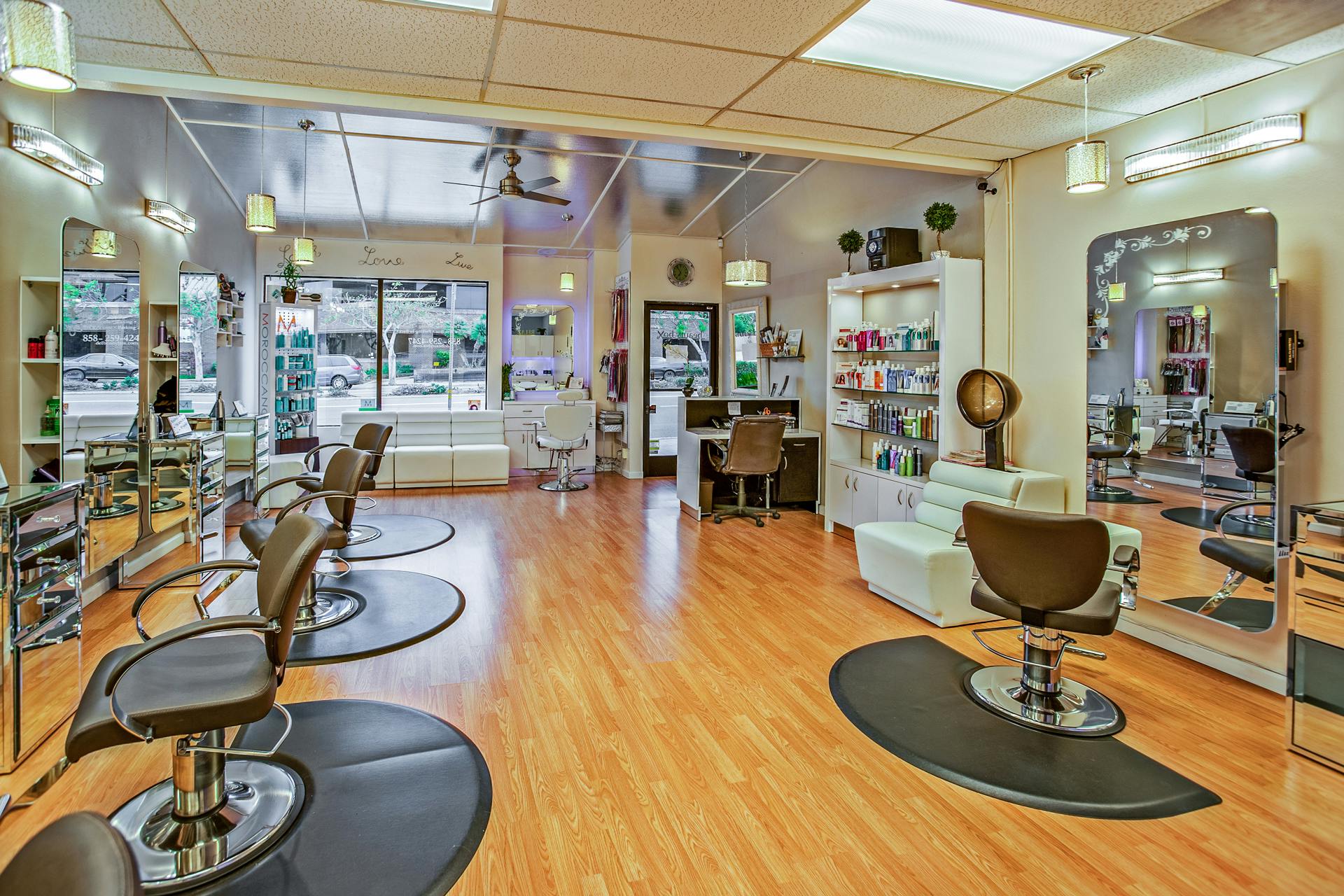 How To Get the Perfect Balayage
January 25, 2023
The idea of beauty is something that has captivated people since the dawn of time. People are always striving to look and feel their absolute best, whether it's through exercise, dieting, or grooming habits. There is a multitude of methods available for anyone who wants to enhance their natural beauty in an effort to become the best version of themselves they can be.
From makeup tutorials featuring contouring and highlighting techniques designed to emphasize facial features, all the way up through advanced laser treatments used by plastic surgeons – there is no shortage when it comes to ways people use in order to achieve a more attractive appearance. 
It should also be noted that many spas today offer services such as facials or massage therapy which can help individuals relax while simultaneously improving their complexion and overall sense of well-being—two essential components for looking great!
For those seeking more immediate results, however; visiting a professional beauty salon may be one's best option. As opposed to at-home dye kits which tend not to work out so well most of the time, an experienced hair stylist can give you that perfect color or cut you've been eyeing for some time now. Plus, most beauty salons offer a variety of other services as well, such as manicures and pedicures to help complete your new look!
What is a Balayage?
There are many popular things that people do at hair salons. Cuts, dyes, etc, the list goes on. People go to the salon for a lot of reasons, whether it's to get a trim or change up their color. But one of the most popular hair transformations that people are getting at salons today is balayage.
One of the most popular hair coloring techniques, balayage is a French word meaning "to sweep" or "paint." It involves painting highlights onto the hair in an effort to create a natural-looking sun-kissed look with softer, less noticeable regrowth lines than traditional foil highlighting methods. Unlike ombre which often has more of a block appearance, balayage blends together different colors seamlessly for an overall blended effect.
Balayage can be done on any color of hair and looks best when the stylist takes into account your skin tone and eye color when deciding what colors to use for your highlights. The end result should be subtle yet beautiful—perfectly framing the face without appearing too harsh or overwhelming.
The great thing about balayage is that it's low maintenance and can last up to 6 months, depending on how quickly your hair grows. It's also customizable, so you don't have to worry about getting the same look as everyone else—your stylist will work with you to come up with something unique just for you!
When choosing a salon for balayage, it's important to make sure you find a reputable one with experienced stylists. The technicians should be knowledgeable about the product they are using and be able to give you advice on what colors will work best for your hair type and skin tone.
Balayage is an excellent way to update your look without having dramatic results—it's a simple yet beautiful technique that can take you from drab to fab in no time! If you think this might be the right look for you, don't hesitate any longer—go get yourself some gorgeous highlights today!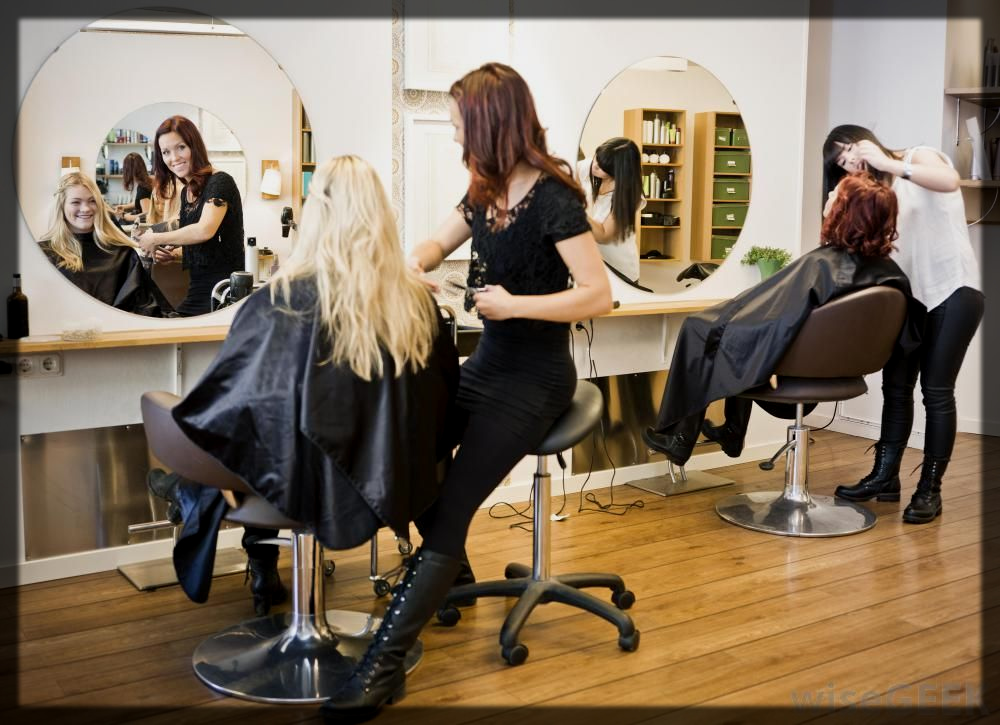 How to Book an Appointment with a Hair Salon
If you want to try out a Balayage or any other kind of new hairstyle, the first step is to book an appointment at a hair salon. It can be pretty intimidating for some, as there are a lot of questions that come up when making this decision. What kind of services does the salon offer? How much will it cost? Who will do my hair and how experienced are they?
To make sure you have all your bases covered and get the best experience possible, here's a brief list of things to consider before booking an appointment at any given hair salon: 
Research 

Look around online or ask friends/family who they recommend in terms of salons in your area. Make sure you know what type of service each one offers, their prices, etc., so that you can compare them side-by-side until you find one that fits both your budget as well as expectations for quality workmanship. 

Reviews 

Read reviews from customers who have already gone through the same process with each individual stylist/salon prior to booking an appointment. This gives valuable insight into whether or not people were satisfied with their results after visiting these particular establishments (which should always be taken into consideration). 

 Availability 

Check if there is availability (and flexibility) on dates

& times for the service you're looking to get. If not – it might be worth trying out a different salon or adjusting your schedule accordingly in order to make sure you get what you want when it comes time for your appointment. 

Atmosphere 

Consider the atmosphere of each salon you visit before making a final decision. Does it make you feel comfortable and relaxed? Are the staff friendly & helpful? 

Cost 

You get what you pay for when it comes to hair, but that doesn't mean that your budget is any more flexible. Pay attention to the cost of each service and compare that to what you're looking for in terms of quality. 
These are just a few key points that should be taken into consideration when booking your appointment at a hair salon. Once you have these things in mind, it's time to make the call and secure an appointment with the stylist of your choosing!
When booking an appointment for Balayage, be sure to ask about what kind of services are offered. There are many different kinds of services, for example: 
Color consultations 

Talking through which colors will best suit your skin tone or desired look with an experienced professional can help ensure that when all is said and done; you walk away happy with how everything turned out! 

Hair extensions 

If length or volume is something you're looking to add, hair extensions may be the right choice for you. These can easily be added in order to get the look you've been dreaming of!

Blow-drying & styling 

After getting your balayage done, having a blow dry and style is essential in order to make sure everything looks perfect. Most salons offer this service as well so it's something that should also be discussed prior to booking an appointment. 

Hair cuts 

If you're looking to change up your look even more, a few snips here and there can really help give that extra oomph. 

Conditioning treatments 

If your hair is feeling a bit dry or damaged, deep conditioning treatments can help restore it to its former glory. 

Updos & braids 

When it comes time for a special event, having an updo or intricate braid can really take your look up a notch. 
These are just some of the services that may be offered at a hair salon. If you have something specific you want to be done, it might be wise to sit down with the stylist beforehand to go over what you're looking for. This way they can make sure that your new hair is exactly what you want it to be! 
Booking an appointment at a hair salon can seem like a daunting task, but with the right research and preparation, it doesn't have to be. Once you've decided on the salon that best fits your needs, all there is left to do is sit back and relax as your stylist creates a look that will make you feel beautiful.
There are all sorts of very talented stylists in the world that would be happy to make you look and feel your best. So don't be afraid to take the leap and book that appointment—you won't regret it, even if it does end up costing a bit of money to get your hair done exactly the way you want.
Who knows, maybe you'll even find a new lifelong friend in the process, which would allow you a good idea of who you can trust with your hair in the future no matter if you're going to a wedding or you're just looking for a new look.
The Eye of the Beholder
They say that beauty is in the eye of the beholder, but everyone wants to look their best. To do so, people often turn to beauty salons for help in achieving this goal. Beauty salons offer a wide range of services that can not only make you look beautiful but also make you feel great and more confident about yourself.
Whether it's getting your hair colored or cut, having a facial treatment, or waxing session – there are all sorts of ways one can go about looking and feeling their best self at any given moment in time! Plus; many beauty salons offer packages that allow customers to combine multiple services into one discounted rate – making them an even better value than if they were done individually!