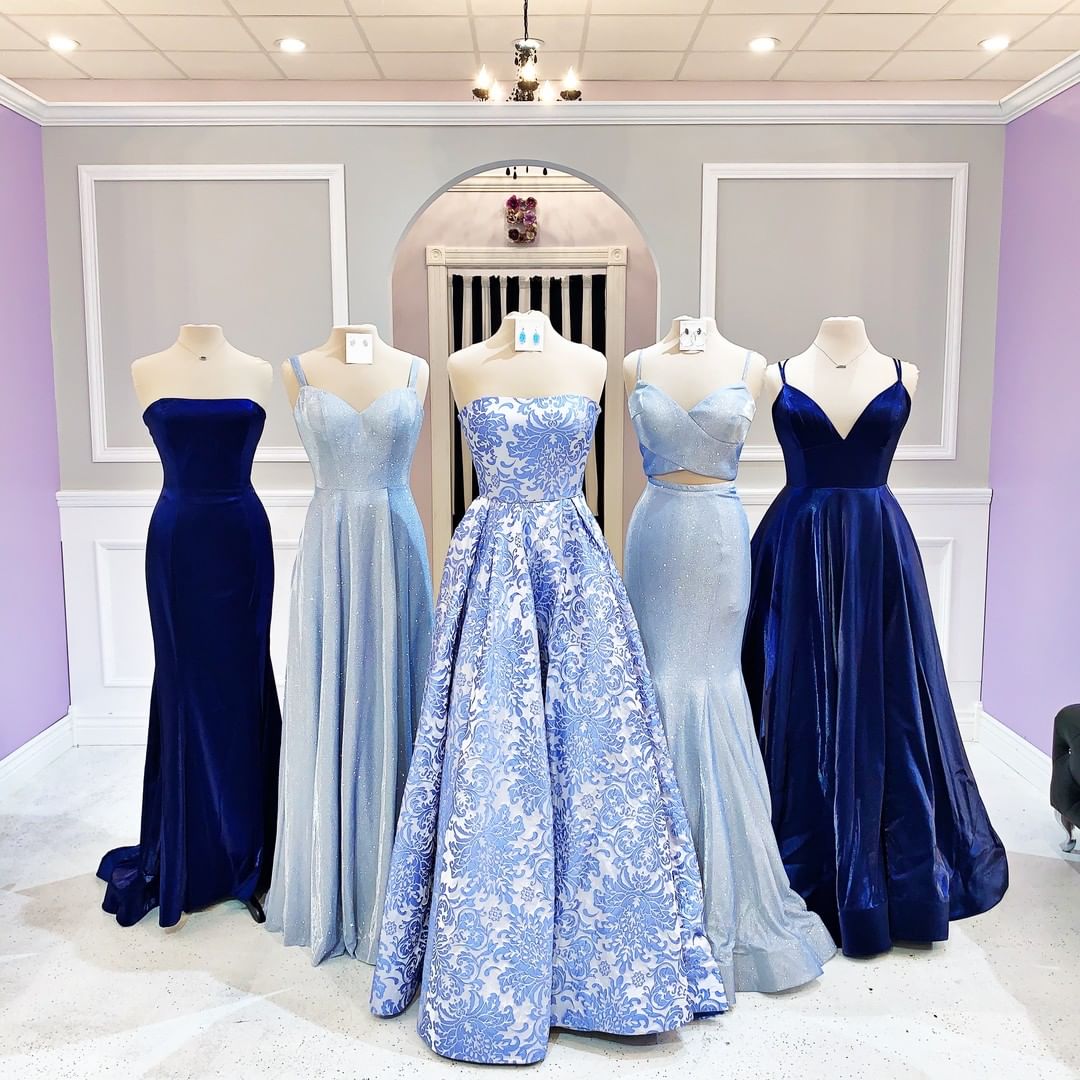 The Reasons Why We Love Homecoming Dresses
June 11, 2018
You want to start the year in the excellent way, books, notebooks, full aisles and eternal subjects; it's ok, you're a smart girl ready for all that and more. But you also want to look beautiful and stylish, seeking to seal the dreamed look you've pictured, but maybe do not know where to start.
The homecoming party is a fun and important event in the school world, as well as an essential opportunity to be the Prom Queen. Choosing designs, the mix of colors, infarct silhouettes and magazine details might seem all have  unreachable options, but you need to realize the world is at your feet, and for this party, there is only one primary goal: Homecoming Dresses
It's time to slay
Homecoming Dresses allow you to be a real-life princess: The dream of many girls has always been to be able to wear and dance with elegant dresses made with the magic from tales.
Fashion: You can become a fashion icon for the rest of the year (until your next dress), and you will be the center of all the flashes.
Versatility: They will be a reliable outfit that you can wear on any other special occasion.
Choose to highlight the tone of your skin and play with its contrasts to decipher the color of the dress that will make you look perfect, so we want to help you choose by recommending the best Homecoming Dresses that suit you.
The tone of your skin, the color of your eyes, your hair and everything at all has an impact on the decision on the dress you want to wear. Red, yellow, blue, pink, black, even flowery details would also be alternatives that you can use if it matches with your unique style. At the same time, you should evaluate the shades in all of the dresses that are trending along red carpets around the world.
For light skin tones …
Use intense colors: The indicated colors can be red and black since they are an incredibly fierce type of colors, they will contrast with the tone of your skin if your skin is clear or white. At the same time, they are very chic colors that work for all kinds of moments. They are considered timeless because they always manage to be a trend year after year.
JVN has a great variety of models with these dark and intense colors. Like the Burgundy Lace Fit and Flare Embroidered Homecoming Dress, the Red Metallic Lace-up Back Homecoming Dress. While in black is Black Glitter Jersey Short Backless Dress, Black Multi Fit and Flare Velvet Homecoming Dress, among others. These dresses stand out not only for all of their shades but also for their design and style.
When rocking the most flawless tan
Wear vibrant colors: Having a tan or tanned skin tone give warmth to your image, resembling the golden tones; your best option will be vibrant colors complementing each other harmonically. Thankfully, the homecoming party gets celebrated before summer's over, imagine your body, covered with dark blue, intense pink, or pure white, it will stand out beautifully stunning!
Among the models of JVN, we suggest the Light Blue Embroidered Fit and Flare Homecoming Dress, the Off-White Beaded High Neck Bodice Homecoming Dress, the Fuchsia Deep V Neckline Homecoming Dress or the Fuchsia Deep V Neckline Homecoming Dress.
Queens of Melanin might want to …
Wear light tones: If you have dark skin, this group of colors is the best squad for having your back in style since the game of contrasts highlights and looks really good. Also, your skin tone will allow you to use different colors, between intermediate or pastel. Remember that the dresses of intense colors intensify and highlight the features of the face.
The colors of elegant dresses that are currently most recommended for women with dark skin are dark yellow, white, lime green, pastel colors, blue and cobalt green, while brown or gray colored dresses are not very recommendable.
JVNi recommends the Navy Strapless Fit and Flare Homecoming Dress, the Royal Fit and Flare Crystal Embellished Belt Homecoming Dress, the White Print Off the Shoulders Sweetheart Neck Homecoming Dress and the Emerald Two Piece Fit and Flare Homecoming Dress.
Being confident starts from the moment you begin to embrace all those little details in your soul and above your skin, this designer Homecoming Dresses will help you show that version of you.